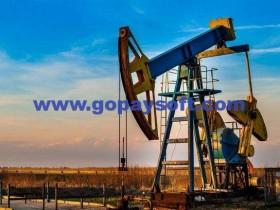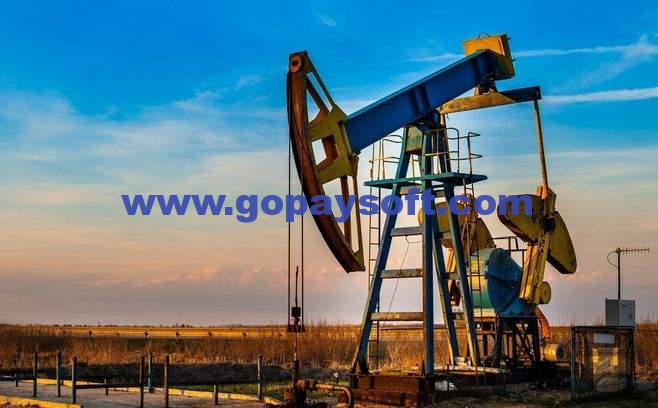 2017.1 2016.3 2015.8 2014.6 2013.8
In-context learning for the Petrel platform (More than 400 video guides, training courses, practical exercises, ready-made guided workflows)
Read More
2017.1 2016.1 2015.1
Studio E&P Knowledge Environment
2017 2016 2015 2014
Ocean Framework (SDK) for Petrel & Studio
2017.1 2016.2 2015.2
Industry Reference Reservoir Simulator
2017.1 2016.2 2015.1 2014.1
Next Generation High-Resolution Reservoir Simulator
2012 SP6
Integrated reservoir characterization software - latest Service Pack 6 (Linux)
2016.2 2014.1
Oil Field Manager - OFM Well and Reservoir Analysis Software
2014.1.3
Avocet Production Operations Software Platform (ESP Surveillance, PRODcast, Automated workflow manager, Volumes Management, Component Allocation, etc)
2015.3 2014.1
IAM Field Development Planning and Operations Software (previously known as Avocet Integrated Asset Modeler)
2017.1 2016.2 2015.1
Petroleum Systems Modeling Software
2016.1 2015.1
Petrel Reservoir Geomechanics + VISAGE Finite Element Simulator
2016.1 2015.1 2014.1 2013.1
Omega Geophysical Data Processing Software (Linux) + Omega SeisView (Windows)

2016 2015
leading software package for the full range of processing tasks from field QC to complete processing of 2D and 3D seismic data

2016 2015
OMNI 3D is the industry standard for seismic survey design and modeling
2.21.07
WinGLink is a multidisciplinary software program developed to process andinterpret several geophysical disciplines in a unique interpretation model. Primarily focused on the processing and modeling of Magnetotelluric data
2016.1
ProSource E&P data management & delivery system (ProSource Enterprise, ProSource Logs, ProSource Seismic, ProSource Front Office)
2015.2
Economics, Planning, Risk Analysis, and Reserves Managment
2017 2015.2
Exploration Risk, Resource, and Value Assessment Software
2016.1
Interactive Fluid Characterization Software
2.9.365 2.8.572
8.1
Tubular design and analysis system
5.1.1

9.0 8.5.1 7.5
Artificial lift design and analysis system (previously known as Avocet WSM)
3.2
VH 3.2 + VH Navigator 1.2 / integrated suite of programs to evaluate and design critical-well drilling hydraulics under simulated downhole conditions
FracCADE 7.5, StimCADE 4.01 SP1, SandCADE 7.1, CemCADE 4.76, CoilCAT 8.3
7.1
pressure vs. depth interpretation tool
2.1
well testing data acquisition, reporting, and real-time transmission system

2.0
Well testing design & simulation
9.2.1
Stressed-Rock Perforating Analysis
Schlumberger's SPT-Group
2016.2 4.2.1
Multiple realization optimizer. Supports: Eclipse, CMG, VIP, CHEARS, 3DSL, etc
2016.1 6.2
Dynamic Drilling Simulation Software for pressure control, well control, blow out control, managed and under-balanced operations
9.5.6 / 8.3.2
10.7
Schlumberger's IGEOSS
1.7.1 / 2.2.0
easy restoration and forward modeling of complex folded and faulted geological models by simulating mechanical rock behavior using continuum and fracture mechanics
2.1.8
rapid 3D stress simulations around geological structures for optimal natural and induced fracture modeling
Landmark Software

5000.14.1
Drilling & Completion Solutions: OpenWells, WELLCAT, WELLPLAN, StressCheck, CasingSeat, COMPASS, etc
5000.11
Nexus Reservoir Simulation Suite

5000.10 5000.8.4
Earth Modeling, GIS, Geology, Geophysics, Geomechanics, Petrophysics, Stimulation, Well Planning
DecisionSpace Well Engineering
5000.1.10
a new upgrade of WELLPLAN with modern interface and new technologies

5000.10
ProMAX® Seismic Processing Software

5000.8.4
Drillworks Geomechanics helps to analyze and model pore pressure and geomechanics to anticipate problems, reduce uncertainty, and optimize wellbore design for safer and improved drilling performance

5000.1.12
Petroleum Economics and Reserves Software

5000.0.1
Modeling fluid flow through these complex completions
Weatherford

2014
DTSPlus, DynaLift, MatBal, PanMesh, PanSystem, PVTflex, RMS, ReO, ReO Forecast, Verge, WellFlo

2014
Welltest analysis software
2015.1
Sendra is a two-phase core flooding simulator specially designed to simulate and verify SCAL experiments
10.7.1.6
Advanced Log Analysis Software
Paradigm
17 15.5 (2015)
Full Paradigm Suite (Win + Linux) - Full modules (Echos, GeoDepth, Probe, Vanguard, GeoLog, VoxelGeo, SeisEarth, Stratimagic, etc)
15.5
integrated product suite for seismic, geological and reservoir modeling
8.0 (2017)
industry standard for advanced petrophysical analysis
10 SP2 (2015)
integrated suite of well planning and drilling software solutions

2015.1
Efficient and effective well test analysis
KAPPA

5.12.03
KAPPA Workstation is an integrated engineering suite which offers analysis and modeling tools for reservoir dynamic data. Generation 5 is fully 64-bit, and uses parallel processing
Fekete
2016v3
DeclinePlus, RTA, CBM, Virtuwell
2016v2
IHS
2017
Geophysical and geological interpretation suite
2016.3 2015.3
industry-leading software tool for capital and operating cost-estimation

4.0.10
integrated solution for data management, manipulation, visualization and integration of geological, geophysical and engineering data

2017
Design and optimize ESP systems

8.10 2013v1.1
well performance analysis & optimization
CGG

Jason (GeoSoftware Suite)
9.6 9.1 8.4
Seismic Reservoir Characterization Software (including EarthModel FT & PowerLog) - Windows+Linux
10.2
comprehensive suite of reservoir characterization software tools that integrates well logs, seismic data and geophysical processes into an intuitive package
2015 2013
CGG's market-leading software for seismic data processing and imaging
5000
9.5 3.4
PowerLog/PowerLogFrac - Well Log Petrophysical Analysis

9.5
Post-Stack Velocity Modeling
Baker Hughes
6.1 2015 2014.3
fully integrated geological modeling, reservoir engineering, geomechanical modeling, and reservoir stimulation applications

JewelSuite 6 GeoMechanics
6.1
JewelSuite™ GeoMechanics software is composed of powerful well-centric and reservoir-centric applications for geomechanical modeling and wellbore stability analysis.

2012
MFrac, MShale, MiniFrac, etc hydraulic fracturing, minifrac analysis, well production analysis
PressCheck, WellCheck, SFIB, ModelBuilder, MohrFracs, etc GMI GeoMechanics software suite offers reliable solutions to complex problems, such as wellbore stability, fracture identification and analysis, or pore pressure prediction

9.0.1
Artificial lift design & simulation (ESP, Gas lift)
Roxar
10 (2017) 2013.1.3
Roxar's Reservoir Modelling System - integrated and powerful geo-modelling solution
8.0 7.2.1
Tempest Reservoir Engineering integrated software suite (ENABLE, MORE, PVTx, VENTURE, VIEW)
Others
2017.1 2016.1 2015.3
A suite of unique capabilities to perform complete modeling & simulation workflows FracaFlow, TemisFlow, DionisosFlow, PVTFlow, PumaFlow, CobraFlow, CougarFlow

2016.10 2015.106
latest 2016 General release
2017 2016 2015
3DSL Streamline reservoir simulation environment

2013
The World's Fastest And Most Robust Full-Physics Reservoir Simulator
10.0.119 9.0.172
PETEX integrated Production Modelling (32bit & 64bit versions) - Full modules (GAP, PROSPER, MBAL, PVTP, REVEAL, RESOLVE, OpenServer)

3.0
PVTsim Nova is an upgrade of PVTsim. versatile PVT simulation program developed by Calsep for reservoir engineers, flow assurance specialists, PVT lab engineers and process engineers
2017.06 4.2
RE-Studio: The reservoir simulation platform - complete environment for pre & post processing
2.5.3
Powerful reservoir simulation post-processor / Supports: ECLIPSE 100/300, IMEX, STARS, GEM, VIP-Nexus, UTCHEM, RESCUE, etc

2016 R1
Visualize, manage and analyze reservoir simulation data
9.1
S3GRAF will help you automate your work flows and display your data the way you want, in ways that your existing simulator post-processor cannot
2014
new, powerful pre-processing package for reservoir simulators
2014
revolutionary solution to extracting sector models in minutes rather than the weeks
4.0.3
TIBCO OpenSpirit is your solution for multi-vendor application and data interoperability
2016.1
Complete, affordable, geoscience system offering leading edge mapping; geological, geophysical & petrophysical modeling; well and field planning; and, state-of-the-art 3D visualization
2014
Sigma3 integrated suite of tools to help you accurately plan, develop, and optimize your fields. Its core functionality is based on modules that generate high-resolution geologic models constrained by seismic and well data

DepthInsight Professional
2015
DepthInsight® Professional Edition | Structural Modeling, Velocity Modeling, Seismic Property Modeling, Reservoir Property Modeling, Gridding, Geomechanics, Structural Restoration, Enormous Modeling
6.0.2
Commercial version + all Plugins
6.4 6.3.3
comprehensive Quantitative Interpretation (QI) platform Modules: RockDoc 1D2D, RockDoc 3D, ChronoSeis, WellTie, GeoPressure, GeoMechanics, Petrel Plugins, etc

2017 2016.1 2015.3
The Geological Expression Approach to Seismic Interpretation
6.6
Globe Claritas: Seismic Processing Software
4.0 2.5
copy or convert SEGD and SEGY files, selected on a local or network disk, to all magnetic tapes
14.1.1
MESA Seismic Survey Design Software (MESA Expert)

6.0
systematic, comprehensive, analytical tool for evaluating oil and gas production by integrating engineering processes in a single suite of tools
2017.2 2016.1
Fully integrated 2D and 3D model building and analysis
2014 2012
petroleum systems basin modeling solution

3.5.1
Geochemical Databasing and Interpretation Software deveolped by Integrated Geochemical Interpretation (IGI Ltd)
9.0 8.3.0
GOHFER (Grid Oriented Hydraulic Fracture Extension Replicator), is a planar 3-D geometry fracture simulator with a fully coupled fluid/solid transport simulator
7.0
StimPlan is a complete, and integrated, software solution for hydraulic fracture design, analysis and optimization

2017 10.9.21
industry's leading fracture design, analysis and monitoring software
2013 10.7.18
design, simulation and analysis of matrix acidizing treatments
2.1
new dynamic multiphase flow simulator
2017 2015 2014
NeuraDesktop, Neuralog, NeuraMap, NeuraView, NeuraSection
1.4.2
Petrostreamz's unique Pipe-It IAM software integrates models and optimizes petroleum assets allowing you to chain together an unlimited number of applications, run sequentially and in parallel
2.9
PHDWin Integrated Economics & Decline Curve Software
11.1.2
Oracle Crystal Ball is the leading spreadsheet-based application for predictive modeling, forecasting, simulation, and optimization

6.0.09
genuine 3-phase Production Logging Analysis system, based on Global Statistical Modeling of the entire well

1.0

1.0
EOR Screening - quickly screen oil fields and quantify incremental production for potentially applicable EOR techniques
9.0.2013
WellView® is a complete well information management system for well planning, drilling, completion, testing, and workovers,vwith powerful schematics, clear reporting and robust analysis tools

11.5
Coil Tubing, Wireline, Well Intervention, Drilling, Jointed-Pipe, etc
3.5
Interactive design & evaluation software for downhole PCP systems
6.0 5.01
FLAC3D is a numerical modeling code for advanced geotechnical analysis of soil, rock, and structural support in three dimensions.
7.5
FracMan Reservoir Edition - a state-of-the-art DFN reservoir modeling and flow simulation software
3.6
Drillscan Advanced Drilling Optimization Software
8.0 7.0
industry-leading software for rod pumping design and analysis
4.0
ScaleChem is a simulation software that calculates scaling problems during oil and gas production.
6.2
oil and gas facilities simulator